The easiest way to eat healthy snacks is to purchase them and have them readily available. Also, getting rid of any and all junk food is a great way to start to eat healthy.
I love carrots, so I buy packets of baby carrots and stock my fridge with them so whenever I get hungry, I know where to find my favorite snack.
A good rule to remember when choosing snacks is to pair healthy carbohydrates with protein to maintain a stable blood sugar between meals and snacks. Some examples of healthy snacks include:
apple with raw almonds
apple with peanut butter
baby carrots and hummus
whole grain crackers and reduced fat cheese
grapes and low fat cottage cheese
Are your snacks healthy choices, such as fruit, vegetables, or unbuttered popcorn? If not, try heading to the grocery store with a list of your favorite fruits, vegetables, and other healthy choices. When you return from the store, toss out most (all might be too hard to do at once) of the unhealthy choices that are in your cupboards. One trick is to keep fruit in the office refrigerator or your desk drawer to have on hand when you feel the urge to snack at work.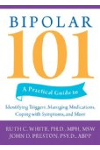 Continue Learning about Eating Habits and Nutrition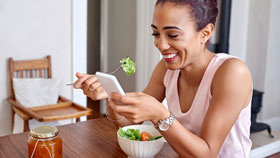 Three meals a day or five? That's only one aspect of the behavior known as eating habits. There is also the matter of style. Do you plan your meals or eat on the run - do you eat when you are happy, sad, or stressed - these are ot...
hers. Recognizing your eating style can help you work to achieve healthier eating habits.
More