Your dinner doesn't have more calories simply because you eat it after the sun goes down. It's the total number of calories you eat throughout the day (or night) and lack of exercise that will make you gain weight. If you eat dinner and then eat another meal before bed, you are consuming extra calories and will gain weight! What can you do when snacks talk to you through cupboard doors? Focus on what you're doing. Watching TV is fine at night, but don't sit down with a bag of chips or container of ice cream too. If you're actually hungry, turn off the TV and have a small, healthy snack, even if it's late at night.
It is never too late to eat dinner. Many people think that if they eat after 8 p.m. they will gain weight, but people who eat late at night gain weight only if they overeat. The longer you wait to eat any meal, the hungrier you will be, and if you ate lunch at 1 p.m. and don't eat dinner until 9 p.m., you are going to be starved! You will consume excess calories, which equals weight gain, plain and simple. Dinner should usually be three to four hours after your last snack.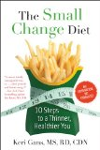 Continue Learning about Eating Habits and Nutrition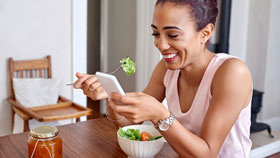 Three meals a day or five? That's only one aspect of the behavior known as eating habits. There is also the matter of style. Do you plan your meals or eat on the run - do you eat when you are happy, sad, or stressed - these are ot...
hers. Recognizing your eating style can help you work to achieve healthier eating habits.
More