When eating out while undergoing cancer treatment, proper handwashing is your best defense in a public setting. Unless your diet has been restricted by your oncology team, continue to eat a variety of foods in your diet. Whether eating at home or dining out, food safety is critical. Cooking food to proper cooking temperatures, storage of food products, and reheating temperatures should be followed. www.Foodsafety.gov is a great resource for specific information or visit your local county health department website for local resturant health inspection reviews. A registered dietitian board certified in oncology nutrition can assist with individualized nutrition and dining out needs.
If you are undergoing cancer treatment, choose restaurants you know are clean. Ask for single-serving condiments. Avoid salad bars, delicatessens, smorgasbords, buffets, potlucks, and sidewalk vendors. Avoid soft-serve ice cream, yogurt, and milk shake machines.
Continue Learning about Eating & Nutrition For Diseases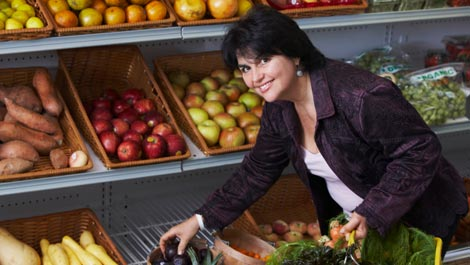 Foods that you consume can be beneficial or detrimental to your health, especially, if you are fighting cancer, living with diabetes or managing pain. Nutrition is essential to your health if you are undergoing cancer treatment. A...
nimal fats, carbohydrates, sugar can all have an impact on pain, inflammation and diabetes.
More