Eating foods that are high in vitamin A can help you improve your immunity which in turn will help protect you from viral infections. Foods high in vitamin A are sweet potatoes, butternut squash, carrots, pumpkin, and other dark yellow and orange fruits. These foods act as a shield by keeping the cells that line your respiratory tract healthy helping your body fight off viral infections. Generally eating lots of highly pigmented fruits and vegetables along with eating whole grains and beans are good food habits to adopt.
To fight a viral infection:
Stay hydrated. During the winter months we have a tendency to lose fluids when our heated homes and dry air rob us of moisture. You'll know if you are hydrated if your urine is a clear pale yellow. Dark yellow is a sign that your urine is concentrated and you need to drink more.
Eat your greens ... and blues and oranges.... Dark and colorful fruits and vegetables are loaded with immune boosting phytochemicals. Plant a rainbow on your plate and dig in!
Eat probiotics. Probiotics are the good live bacteria found in fermented food products such as yogurt and soy products like miso and tempeh. Eating these foods not only promotes the natural balance of healthy bacteria important for digestive health, it can stimulate the production of immune fighting chemicals from cells found in the gut.
Take vitamin D. Vitamin D is produced in the body during exposure to sunlight. During the winter we tend to get less exposure so vitamin D supplements are recommended. People who take vitamin D supplements have better luck avoiding the seasonal flu; there is no reason to think that it won't do the same for the H1N1 virus (also known as swine flu). Flu outbreaks tend to occur in places where solar radiation is low.
Don't smoke. Lining the inside of the nasal passages are tiny hairs whose function it is to whisk away microscopic material and prevent them from entering the bloodstream. If you smoke, these hairs become damaged. Smoking also compromises breathing and produces more virus-trapping mucous.
Limit alcohol consumption. Excessive drinking of alcohol depresses the immune system and compromises liver function. The heaviest of drinkers are more prone to infections and dehydration.
This content originally appeared on
doctoroz.com
Continue Learning about Eating & Nutrition For Diseases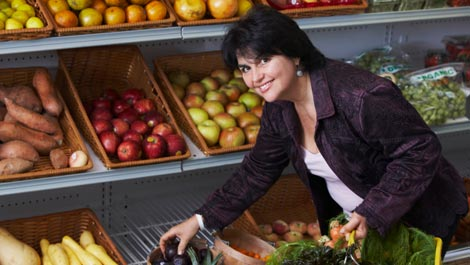 Foods that you consume can be beneficial or detrimental to your health, especially, if you are fighting cancer, living with diabetes or managing pain. Nutrition is essential to your health if you are undergoing cancer treatment. A...
nimal fats, carbohydrates, sugar can all have an impact on pain, inflammation and diabetes.
More