If your child's ear hurts, tug on the earlobe on the painful side. If a gentle tug elicits an "ouch," it is likely swimmer's ear (called otitis externa), and it's worth seeing the doctor for antibiotic eardrops. Your child should stay out of the water for the next five days. Inner ear infections hurt more on the inside; he'll likely have a fever and feel lousy. See your doc.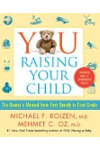 Continue Learning about Ear Disorders

Your ear is a complex organ composed of the outer, middle and inner ear (as well as fluid). Any disorder involving your ear -- ear infections, tinnitus, Meniere's disease -- can affect either your hearing or your balance. Treatmen...
t options for ear disorders vary based on the type of disorder you have.
More