A study of over 1000 teens found that teens with "hands on" parents who establish clear behavior expectations, monitor their teens' comings and goings, and aren't afraid to say no are four times less likely to engage in risky behaviors like drinking and driving. Teens also say they will be more cautious about drinking and driving if they know you are serious and will follow through. Feel free to be strict without feeling guilty. So stress one rule: "Never ever drink and drive."
Have your teen sign a contract to never drink and drive. Students Against Drunk Driving (SADD) provides a free online contract to download. It may help them pause just the second they need to not get behind that wheel.
Set strict consequences. Stress to your teen that drinking and driving -- either as the driver or passenger -- means an automatic loss of his or her driving license. Then make a pact: if your teen calls for a ride, he can keep that license.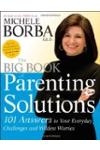 Continue Learning about Drug, Alcohol, Tobacco Use In Teens