You can prevent your child's nightmares by the following:
Make bedtime a soothing and relaxing routine by calming his fears with reading and gentle reassurance;
Try using a night-light and a soft music conducive to sleep;
Talk to your child and encourage him to imagine positive scenarios before bedtime.
Scary dreams are quite common in children. In the case of nightmares children will awake crying and often recount details of their dreams. Common nightmare themes might include dreams about spiders and snakes or about strangers trying to harm them. Nightmares are influenced by TV shows, videos and stories told to children. While nightmares cannot be totally prevented, giving children a safe and comforting environment helps. Another sleep phenomenon is called night terrors. This happens in the first four hours of sleep. This is similar to sleep walking and sleep talking in that children are not aware of what is going on. There may be terrified screaming and other violent behavior. Even though the child's eyes may be open the child is not aware of what is going on and will not remember the behavior. Night terrors cannot be totally prevented but may diminish with having a regular bedtime and avoiding situations of emotional stress.
Reassurance each time your child has a nightmare can help prevent them from happening again. Talk to your child about the dreams and explain that they are not real. Take a look at your child's environment (eg, preschool, home) and see if there is anything bothering her. Be sure to avoid exposing your child to violent activity, movies, or television shows. Talk to your pediatrician if the nightmares persist for more than a few days.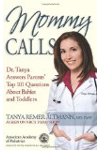 Continue Learning about Dreams and Nightmares