Down syndrome is a chromosomal abnormality. A person with Down syndrome is born with more genetic material than is typical. This excess causes normal growth and development to be altered. As a result, a person with Down syndrome may have a higher risk for a number of physical and intellectual conditions, such as heart defects, hearing and vision problems, digestive issues and cognitive delay. It is important to keep in mind, though, that not everyone with Down syndrome will experience every possible condition or limitation.
Down syndrome is a chromosomal disorder that results in some degree of mental retardation. It occurs in 1 out of every 660 births and is diagnosed in utero or at birth. Symptoms vary widely from child to child.
From Good Kids, Bad Habits: The RealAge Guide to Raising Healthy Children by Jennifer Trachtenberg.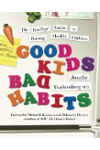 Down syndrome is the most frequent genetic cause for mild to moderate mental retardation and related medical problems. It is caused by a chromosomal abnormality. For an unknown reason, a change in cell growth results in 47 instead of the usual 46 chromosomes. This extra chromosome changes the orderly development of the body and brain.
This information is based on source information from KidsHealth.org.
Down syndrome is an abnormality of the chromosomes and the most common cause of mental retardation among infants. Down syndrome is characterized by certain medical problems such as congenital heart defects. There is a range of severity of Down syndrome, ranging from those with mild disability to severe.
Continue Learning about Down Syndrome