Maybe, with permission from your doctor.

Diuretics like furosemide encourage your kidneys to make more urine. They help people who have conditions like heart failure that cause extra fluid to build up in the body. However, many diuretics cause the kidneys to excrete potassium along with the extra fluid. If potassium levels get too low, serious problems can develop, including dangerous heart rhythms.

People differ in how much potassium they lose when they take diuretics. That's why doctors periodically order blood tests to check the levels of potassium. If your level is low, you need to replace potassium, either with potassium pills or by eating foods rich in potassium, such as leafy green vegetables like spinach, nuts, and many varieties of beans.

Potassium pills or potassium-rich diets can be dangerous if your kidneys aren't functioning well or if you take certain medications that cause the body to retain potassium (ACE inhibitors, for example). High levels of potassium, like low levels, can cause heart problems. So if you have poor kidney function or are taking a medication that results in potassium retention, be sure your doctor checks your blood potassium level regularly.

Potassium pills should never be chewed, just swallowed. If you don't like swallowing pills, potassium powder can be mixed in water and swallowed.

Some folks are lucky, and they can keep their potassium levels normal by eating potassium-rich foods. But talk to your doctor before you go that route. He or she may want to monitor your potassium levels a little more closely if you do.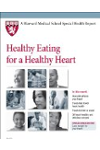 Continue Learning about Diuretic