The U.S. Social Security Administration provides two benefits for the mentally ill: Supplemental Security Income (SSI) for people who are poor, disabled, and unable to work, and Social Security Disability Insurance (SSDI) for people who are poor, disabled, and unable to work but have worked in the past or whose parents worked and contributed into the system.

Eligibility for either Supplemental Security Income (SSI) or Social Security Disability Insurance (SSDI) through the Social Security Administration (SSA) is challenging because the standard of disability is high. However, if your bipolar disorder symptoms are severe enough to interfere with your ability to work, you may qualify for one of the two programs. You can get a form at the SSA website or from your local SSA office, which you can find in your phone directory (or online), and get someone at the office help you with your application.

There's no charge for the application process for either SSI or SSDI.

The SSA uses several criteria to determine disability and bipolar disorder is a qualifying illness, but your experience of bipolar disorder must be debilitating to the point where you cannot work at all. Under the SSI program, there are no benefits payable for short term or partial disability.

Qualifying as disabled requires a long interview with the SSA staff and the completion of many forms. It's usually a slow and arduous process requiring perseverance, patience, and determination. Advocate for yourself in this process by seeking legal assistance or using the services provided by SSA (such as a representative), because most cases get denied on the first try. But if you're truly disabled, be prepared to fight for the legitimacy of your case to get the benefits to which you're entitled.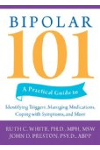 Continue Learning about Disability Insurance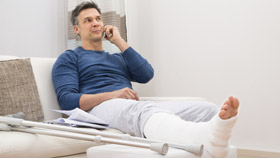 Disability insurance does not cover medical costs. Instead, it pays a monthly sum to replace lost income that you would have if you didn't have to miss work due to a disability. Short-term disability, often offered by employers, u...
sually provides benefits and income to people who have become temporarily disabled due to injury or illness. Long-term disability kicks in once the short-term coverage reaches its limit.
More