Yes but you still have to watch your total intake of food and calories. Eating a low glycemic index diet helps control your blood sugar. However you can still eat too much and gain weight. Choose lower GI foods but watch the portion size. If you eat low on the glycemic index and control the number of servings and portion size, you are on your way to dropping pounds.
A large study in "The New England Journal of Medicine" suggests that the most effective way of maintaining weight loss is to eat a high protein/low glycemic index (GI) diet. The glycemic index is a measure of a food's ability to raise blood sugar levels. High GI foods -- assigned a value of 70 and above -- cause blood sugar to spike, which may contribute to poor eating behaviors. Low GI foods -- those with a value of below 55 -- cause blood sugar to rise more slowly, which appears to regulate the appetite. I like the low GI approach because it prioritizes unrefined grains. These are low in calories and fiber rich. Because fiber takes longer to digest, it makes you feel fuller for longer and less likely to overeat inappropriate snacks between meals. This eating plan also boosts protein intake, which often decreases in older adults.
The glycemic index (GI) is a numerical system that ranks carbohydrates on a scale of 0 to 100, according to their effect on blood glucose (sugar) levels. In Harvard studies, scientists measured the amount of sugar that different foods put into the body right after they were ingested. Foods that gave a sugar "boost" appeared to increase weight gain and obesity, as well as added to the risk of heart disease and diabetes. These studies reported that foods pure in protein and fat (such as meat, chicken, and fish) had a GI of zero. A food low on the GI (meat, chicken, fish, soy products, and some vegetables) caused a small rise in blood sugar. A food high on the GI (baked potato and other starchy foods) triggered a more dramatic rise, which may cause an increase in appetite.

To use the glycemic index for weight loss, select foods low on the GI, including low-fat diary; low-fat protein, tofu, nuts and legumes; non-starchy vegetables; breakfast cereals based on wheat bran, barley, and oats; whole grain breads made with whole seeds; barley, pasta, and rice instead of potatoes; and vinegar and lemon juice dressings.
Avoid foods high on the GI, including potatoes, refined grains, sweets, vegetables high in starch (corn), candy, and pastries.
Continue Learning about Dieting For Weight Loss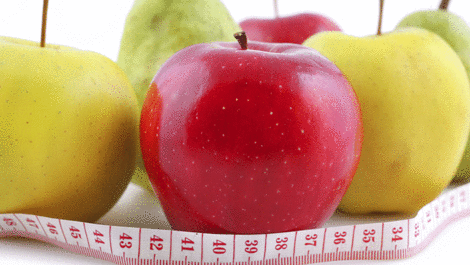 Losing weight quickly is OK as long as you do it safely, not through a crash diet. You can lose three or more pounds a week by burning more calories than you eat. If you burn an extra 500 calories per day through eating less and i...
ncreasing your physical activity, you can lose about one to two pounds of fat per week. Dietitians recommend a daily minimum of 1,200 calories per day (a 200-pound person might need 1,400 calories). Anything less makes you lose muscle as well as fat, which slows your metabolism. Instead, minimize your intake of starches, added sugars like high fructose corn syrup and animal fat from dairy and meats. Focus on eating fruits and vegetables, soy products, egg whites, skinless poultry breasts, shellfish and fish, nonfat dairy foods and meat that is 95 percent lean. Drink lots of water, don't skip meals, and eat only from a plate while seated at a table.
More