One issue that confuses many consumers is that of probiotics in yogurt. As opposed to what most television and print advertising would have you believe, all yogurt contains live active cultures. The people who manufacture "probiotic" yogurt, however, claim that the bacteria in their products are more likely to survive digestion and make it to the colon. Many of these companies have trademarked the bacteria they use, and they believe their studies justify their claims of superiority to regular yogurt.

Experts are divided on the issue of whether probiotic yogurt is more effective than regular yogurt, and more studies need to be done comparing the two. While it's true that any yogurt with live cultures might ease some digestive ills, that doesn't necessarily mean that products labeled probiotic yogurt are superior. One thing to be aware of is other ingredients that may be added to these products, such as high levels of sweeteners like high-fructose corn syrup and/or sugar. More commercial yogurts and yogurt drinks usually have the most sugar, so you may want to stick with unsweetened natural yogurt. Try adding fresh fruit or a touch of honey for sweetness.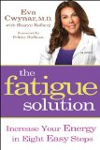 Continue Learning about Dietary Supplements
Whether you're visiting the drug store, grocery or natural food shop you'll likely find an aisle where there are jars and bottles of things for you to put in your body that are neither foods nor medicines. Ranging from vitamins an...
d minerals to fiber and herbal remedies, these supplements are not regulated in the same way as either food or medicine. Some of them are backed by solid research, others are folk remedies or proprietary cures. If your diet does not include enough of certain vitamins or minerals, a supplement may be a good idea. Natural treatment for conditions like constipation may be effective. But because these substances are unregulated, it is always a good idea to educate yourself about the products and to use common sense when taking them. This is even more true if you are pregnant or taking a medicine that may be affected by supplements.
More