Your best precaution would be to do your homework on the company responsible for the product and recommendations by making sure the processes below are in place. If the company cannot immediately supply the information, find one that can like dotFIT.
Supply best, current clinical research supporting use of active ingredients (evidence-based)
Show data supporting safety and efficacy including long-term empirical data
Identify proper ingredient dosage and forms matched to positive outcomes from clinical data
All dietary supplement products and powders should be manufactured in a FDA-registered pharmaceutical facility, in compliance with Good Manufacturing Practices (GMP)
Ingredients all tested for purity, potency and delivery from raw materials to finished product
The final products testing should be both in-house and through third-party, FDA-approved and NSF certified laboratories, to assure users that all nutritional claims meet or surpass FDA guidelines, USDA guidelines, and industry norms
If taking multiple products, all formulas must be able to work in synergy with each other in order to avoid nutrient overages, which are common with typical, indiscriminate supplement use. In other words you should consider diet, medications, and other products before a personalized dietary supplement recommendation is generated. This assures the user remains in a safe and optimal nutrient range throughout the day.
Doing the due-diligence on formulations and the manufacturing processes is something most people don't have the time or expertise to perform. Therefore if you are looking for health and fitness support through supplements and want full product disclosure (rationale for use, safety, contraindications, etc.) you can click the link below to the dotFIT Supplement Reference Guide (SRG) that is used by all our sport/health professionals and published by our Scientific Advisory Board and R&D team. The first section will give you all you need regarding recommendation and manufacturing processes. dotFIT is a research and development company for sports, fitness and health professionals; therefore all products must pass our evidence-based advisory and legal committee rules, including third-party testing procedures. Individual products can be found in respective sections.
http://dietarysupport.dotfit.com/sites/63/files/misc/SRG_2nd_Edition_2011_Sharecare.pdf
Nutritional supplements can be very helpful for some people, but there are some basic precautions:
Always talk with your doctor before taking any supplement.
If you are pregnant, planning to become pregnant, nursing, or under the age of 18, do not take the supplements.
Ask your doctor to monitor you with regular blood, kidney, and liver function tests while you are taking supplements.
If you are taking aspirin, blood thinners, or any herbs, tell your doctor. Some supplements may thin the blood, and some can interfere with the action of the prescribed medications you are already taking.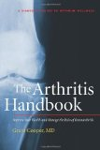 Certain nutrients can interact with certain medications, potentially decreasing the effectiveness or increasing the adverse effects of the medicines (see Nutritional Medicine, chapter 342. www.doctorgaby.com). In addition, taking large doses of some nutrients may lead to a deficiency of others (such as zinc-induced copper deficiency).

While most nutritional supplements are safe, large doses of nutrients such as vitamin A, vitamin D, vitamin B3 (niacin or niacinamide), zinc, iodine, and selenium can be toxic. Before taking nutritional supplements, it would be wise to consult with a knowledgeable healthcare practitioner.
When taken as directed, nutritional supplements are safe, and most people experience no side effects. However, there are some rules to follow to make sure that the supplements you're taking won't make you sick.
Talk to your doctor before trying any dietary supplement. Some supplements can interact with prescribed medications or cause complications during surgery.
Never substitute a nutritional supplement for prescription medicine or medical treatment.
Never take more than the daily dose recommended by the manufacturer. Some nutritional supplements, such as vitamin A, can be toxic if taken in large quantities.
The following are things you should know about supplements:
Less rigorous standards for nutritional supplements: Because the Food and Drug Administration evaluates nutritional supplements as a food rather than a drug, these supplements do not have to meet the rigorous standards prescription medications do. Through repeated clinical trials, medications must prove their efficacy and safety. They also have to go through strict tests to determine proper dosage. Doctors then keep to the dosage guidelines or risk having their licenses revoked. While dosage may be recommended on the supplement packaging, people seem to be less cautious about adding another pill or two of Echinacea or Colt's Foot; they're natural after all. This over-dosing can become a dangerous practice.
Active ingredients not always listed accurately: Studies have shown that some supplements contain more active ingredients than stated on their labels. Further, some supplements have been found to contain harmful additives and even contaminants. In a few cases, unethical manufacturers have replaced what should be an herb or acid with a completely different -- either impotent or dangerous -- substance that costs less. The practice creates big profits for the manufacturer and a placebo effect at best for the patient.
Beware the terms "standardized," "certified" or "verified": These terms imply that some oversight committee measures quality and content. Too often, those applying the standards are simply the company producing the product rather than an objective third party. Consider these words bogus until the company can prove otherwise.
Continue Learning about Dietary Supplements