Glutathione is often called the superhero of antioxidants. In this video, Dr. Oz and I will discuss how glutathione works wonders in the body.


Glutathione is a small protein composed of three amino acids: cysteine, glutamic acid, and glycine. It is involved in detoxification and antioxidant mechanisms. Many toxins are dealt with by "handcuffing" the toxin to another molecule so it can be escorted out of the body. The process of adding one molecule to another is called conjugation.

Glutathione is one of the most important conjugating compounds, which helps the body eliminate fat-soluble toxins, such as heavy metals, solvents, and pesticides, transforming them into a water-soluble form to allow more efficient excretion via the kidneys. The combination of detoxification and free radical protection results in glutathione being one of the most important anticancer and anti-aging agents in our cells. Dietary glutathione intake is associated with protection against some forms of cancer.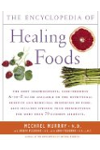 More About this Book
Encyclopedia of Healing Foods
From the bestselling authors of The Encyclopedia of Natural Medicine, the most comprehensive and practical guide available to the nutritional benefits and medicinal properties of virtually everything...
Continue Learning about Dietary Supplements