Probiotics are friendly microflora (bacteria and other organisms) that are vital to our health. Probiotic products include free-dried bacteria available in capsules at health food stores, and also fermented foods such as yogurt, sauerkraut and kefir. The specific microorganisms found in these products are usually lactobacilli and bifidobacteria species. These bacteria are the major probiotics in the human intestinal tract.
Anytime that you need to take an antibiotic or an acid-blocking drug it is vitally important to supplement your diet with probiotics. This recommendation is especially important if you are undergoing major surgery. Just prior to and after major surgery you will be given antibiotics to reduce the likelihood of an infection. That is very important, but without probiotic supplementation you run the risk of developing not only pseudomembranous enterocolitis (PME) but other gastrointestinal infections as well.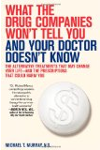 Probiotics are the good bacteria that help balance out the toxic bacteria in your gut lining, which helps keep you healthy. In this video, integrative medicine expert Julie Chen, MD, explains what probiotics are and how they benefit our health.
Probiotics are bacteria that help maintain the natural balance of your digestive system. Binge eating can upset the balance of your body's good bacteria and can lead to infections. Take the probiotic as recommended with food. Different brands and types of probiotics vary in dosage and number of capsules or pills.
Probiotics are essential to basic human nutrition. Probiotics are live microorganisms (in most cases, bacteria) that are similar to the beneficial microorganisms naturally found in the human gut. These "good bacteria" are used to prevent and alleviate many different conditions, but particularly those that affect the gastrointestinal tract.
Our gut is home to over 500 bacterial species. These "visitors" form a bioreactor, which facilitates digestion, provides nutrients, and helps form the immune system. Some important nutrients made by this bioreactor include several B vitamins, vitamin K, folate, and some short-chain fatty acids. Up to 10% of an individual's daily energy needs can be derived from the byproducts of the good bacteria in your gut.
Furthermore, probiotics can provide multiple benefits for your immune system. When probiotics are abundant in your body, it's harder for bacteria that cause illness to get a foothold. Some also keep you healthy by making bacteriocins, which suppress the growth of harmful bacteria.
This content originally appeared on doctoroz.com
The millions of bacteria in your body play a critical role in your health. In this Treadmill Talk, Sharecare expert Dr. Michael Roizen, chief wellness officer for Cleveland Clinic, explains why taking probiotic supplements is smart.
Probiotics are live microorganisms that, when offered in adequate amounts, provide health benefits. Yogurt with live cultures has Lactobacilli and bifidobacteria that have probiotics. Other fermented dairy and some nondairy foods also have these cultures.
Research suggests probiotic cultures may help keep your immune system healthy and help maintain the "good" bacteria in your intestine.
Considerable scientific research is now being directed to the health benefits of probiotics, which are dietary substances containing potentially beneficial bacteria or yeasts. The official definition of probiotics is live microorganisms which, when administered in adequate amounts, confer a health benefit on the host. According to Lynne V. McFarland, Ph.D. of the Veterans Affairs Puget Sound Healthcare System, when speaking at the International Probiotic Association World Congress in 2008, "The Food and Drug Administration provides little regulation of probiotic products, and products available to the consumer vary greatly in quality and the level of evidence supporting their label claims."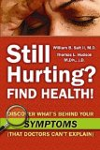 Probiotics are beneficial bacteria that help keep our bodies healthy, found mostly in supplements and yogurts. Watch as gastroenterologist Roshini Raj, MD, explains the healthy benefits of probiotics and how to find one that's right for you.
Continue Learning about Dietary Supplements
Whether you're visiting the drug store, grocery or natural food shop you'll likely find an aisle where there are jars and bottles of things for you to put in your body that are neither foods nor medicines. Ranging from vitamins an...
d minerals to fiber and herbal remedies, these supplements are not regulated in the same way as either food or medicine. Some of them are backed by solid research, others are folk remedies or proprietary cures. If your diet does not include enough of certain vitamins or minerals, a supplement may be a good idea. Natural treatment for conditions like constipation may be effective. But because these substances are unregulated, it is always a good idea to educate yourself about the products and to use common sense when taking them. This is even more true if you are pregnant or taking a medicine that may be affected by supplements.
More