In 1994, the United States Congress passed a law defining nutritional supplements, and requiring them to be labeled as dietary supplements and identified as not intended to be a substitute for certain foods. A nutritional supplement can be defined as a product intended for consumption in tablet, capsule, powder, soft gel, gel cap, or liquid form, and containing vitamin(s), mineral(s), herb(s), other botanicals, amino acids, or any combination thereof.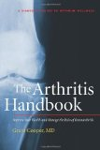 Nutritional supplements are products to aid you when you are not getting enough nutrients from your meals. Most common supplements used by people today are multivitamins, protein shakes and meal replacement shakes. In todays times where people are so busy and just don't have the time to sit down to a meal supplements have become then next best thing. These days they have supplements for just about anything from fish oils, Vitamin B or fat burning. While most of these supplements will help you some of them are not good for you. So always consult your doctor first before taking any supplement.
Nutritional supplements are exactly that, supplements to a healthy, nutritious diet. One should not take nutritional supplements in the hope that they will make up for a poor diet and lack of exercise, they will not! There are some nutritional supplements including some vitamins and minerals, as well as other nutrients/cofactors that one can use in conjunction with a healthy diet to promote optimal health. For example, to consume the amount of vitamin E that has been shown to protect the body against free radical damage, one would have to consume a very significant amount of fat calories as vitamin E is found in foods that are high in fat such as vegetable oils, nuts and seeds. it makes sense to take a supplement of vitamin E rather than consuming lots of fat. The same goes for vitamin D. It's very difficult to get vitamin D in your diet as it isn't found in many foods and studies show that most people do not get enough vitamin D.

This is another example of how a supplement can be of great benefit.

Overall, one should make sure they are eating well and exercising, and then, speak with a nutritionist or physician trained in nutrition to get advice on which supplements you may need. The best resources are physicians trained in nutrition and are board certified physician nutrition specialists (main.uab.edu/Sites/abpns/) and nutritionists with the credential certified nutrition specialist (CNS) as well as Registered Dietitian (RD).
Nutritional supplements are products intended to make up for a poor diet or to support your health in the same way that nutritious food can. They include a wide range of substances, including vitamins, minerals, amino acids and enzymes; herbs and other botanicals; and products like probiotics, glucosamine and fish oils.

FDA regulations for nutritional supplements differ in important ways from those for prescription or over-the-counter drugs. For one thing, pharmaceutical companies have to gather data showing that a new drug is safe and effective in order to get the FDA's approval to market the drug. Makers of dietary supplements don't have to show that sort of proof. Be sure to let your doctor know about any nutritional supplement you plan on taking so you can discuss whether it's right for you and the appropriate dose.

The Food and Drug Administration (FDA) defines a supplement as "a product taken by mouth that contains a 'dietary ingredient' intended to supplement the diet. The 'dietary ingredients' in these products may include: vitamins, minerals, herbs or other botanicals, amino acids, and substances such as enzymes, organ tissues, glandulars, and metabolites." Supplements are intended to supplement nutrients missing in your diet, not replace them.
The FDA does not regulate supplements sold in the US to verify their safety or efficacy. Some supplements do not even contain the main ingredient(s) listed on the label. Not only can supplement labels be deceiving, but some supplements can cause harm.
Some tips for determining if a supplement is safe:
Do your homework. Before ingesting a supplement which may contain "organ tissues" or other strange ingredients, research the product. Find out if the supplement is safe and the claims are supported by evidenced based research.
When buying supplements only buy from reputable sources. The supplement manufacturer can put almost anything he wants in that bottle, if you are buying supplements at a grocery store/pharmacy speak with the pharmacist to help identify which supplement sources are the safest.
Only take the recommended dose. Again, more is not better especially when it comes to supplements. Too much may cause you harm.
Remember, before taking any supplement, even a multivitamin; speak with your dietitian and doctor, they can help determine your need for supplements and how much should be taken, if any at all.
Nutritional supplements are items that are usually considered non-food items that are used to enhance your nutritional program. Supplements may include, but are not limited to, vitamins, minerals, bars, and energy drinks or sports nutrition products to enhance performance. Supplements should be used alongside a healthy diet, but not replace it. To find a dietitian in your area that can assist you with supplements, go to www.eatright.org.
Continue Learning about Dietary Supplements