Brewer's yeast is an ideal supplement for vegetarians because, when grown in the presence of vitamin B12, this nutritional yeast provides excellent amounts of all the B vitamins. A tablespoon of nutritional brewer's yeast may provide more than 100 percent of the RDA of vitamin B12 and pantothenic acid, more than 80 percent of the RDA of thiamine and riboflavin, 50 percent of the RDA of niacin, more than 40 percent of the RDA of vitamin B6, and 30 percent of the RDA of folate -- all for less than 60 calories! This is particularly important for vegans, who eat no meat, fish, poultry, eggs, or dairy products, the only other sources of vitamin B12.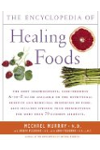 More About this Book
Encyclopedia of Healing Foods
From the bestselling authors of The Encyclopedia of Natural Medicine, the most comprehensive and practical guide available to the nutritional benefits and medicinal properties of virtually everything...
Brewer's yeast can be a rich source of B vitamins. Strict vegetarians (vegans) who avoid all animal products must ensure a good source of B12 in their diet either through enriched/fortified foods such as soy milk/almond milk that is fortified with B12, cereal/bread enriched with B12 or consider using brewer's yeast to meet their nutritional needs especially of vitamin B12.
Continue Learning about Dietary Supplements