Ribose is a special sugar made in your body that doesn't come from food. Of all the things you can do to combat the effects of knee-dragging fatigue, taking daily a ribose supplement is the one that seems to really turbo-charge some people who have diseases with low energy associated with them. (The only side effect is that some people feel too much energy, if that's possible.) Ribose has also been shown to relieve fatigue, soreness, and stiffness after exercise, and some professional athletes have reported muscular benefits after taking ribose. However, the data are too weak to say it does or doesn't work well, since the studies just haven't been done.

And there is enough good research to recommend ribose for all of us. But if you want to give it a try, start with 500 milligrams three times a day for a week or so until you get used to the taste (or find a smoothie, coffee, or tea to put it in). Then go to 5 grams three times a day for three weeks to get a sense of the effect. Then you can scale back to 5 grams twice a day. By the way, since I know you're wondering: Each 5-gram scoop only contains 20 calories since ribose isn't metabolized as a sugar, so taking it won't increase your chances of becoming mistaken for a Sea World attraction. In fact, since it is a bit sweet, you might think of it as a sugar substitute.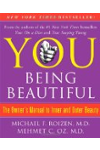 Continue Learning about Dietary Supplements
Whether you're visiting the drug store, grocery or natural food shop you'll likely find an aisle where there are jars and bottles of things for you to put in your body that are neither foods nor medicines. Ranging from vitamins an...
d minerals to fiber and herbal remedies, these supplements are not regulated in the same way as either food or medicine. Some of them are backed by solid research, others are folk remedies or proprietary cures. If your diet does not include enough of certain vitamins or minerals, a supplement may be a good idea. Natural treatment for conditions like constipation may be effective. But because these substances are unregulated, it is always a good idea to educate yourself about the products and to use common sense when taking them. This is even more true if you are pregnant or taking a medicine that may be affected by supplements.
More