One major difference between over-the-counter supplements and drugs is how they're regulated and tested. Drugs have to undergo multiple clinical tests, first in the laboratory and/or in animals and then in humans to make sure the medications are safe and effective. The manufacturers then present the results of this testing to an expert panel at the U.S. Food and Drug Administration (FDA). This panel determines whether or not the drug works and whether its potential health benefits outweigh any risks before approving it for marketing in the United States.

Dietary supplements, however, are not regulated by the FDA. They fall under the provisions of the Dietary Supplement Health and Education Act of 1994, which states that the manufacturer is responsible for the safety of their supplements. Manufacturers do not need FDA approval for marketing supplements. Consult your doctor before taking any dietary supplement.
The two are about as different as a pound mutt and a pedigreed dog.

Before a company can sell a prescription drug, it is subjected to several meticulous, costly clinical studies. Manufacturers have to compile a mountain of data showing that the drug is safe and does what they claim it does. They have to submit all of these data to the Food and Drug Administration (FDA) for approval…and that can be a notoriously difficult feat. If all of this effort comes together and the company can afford the millions of dollars it takes to complete this process, the drug will one day debut in a pharmacy near you.

After that, the company continues to conduct quality checks. It will test the pills to make sure that the millionth one to roll off of the conveyor belt has exactly the same potency as the first lonely little orb that dribbled off the factory line. Even with all of this meticulous testing, there's still a fair chance that the drug will cause unforeseen problems when taken by thousands of people.

In comparison, any pill manufacturer -- or a single ambitious person -- needs to do to sell a nutritional supplement is, well, sell it. It can be a motley concoction that contains almost any substance, and they needn't prove a thing.

And there are thousands of such supplements on the shelves of your local drugstore or health food store.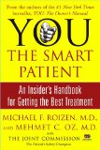 Continue Learning about Dietary Supplements
Whether you're visiting the drug store, grocery or natural food shop you'll likely find an aisle where there are jars and bottles of things for you to put in your body that are neither foods nor medicines. Ranging from vitamins an...
d minerals to fiber and herbal remedies, these supplements are not regulated in the same way as either food or medicine. Some of them are backed by solid research, others are folk remedies or proprietary cures. If your diet does not include enough of certain vitamins or minerals, a supplement may be a good idea. Natural treatment for conditions like constipation may be effective. But because these substances are unregulated, it is always a good idea to educate yourself about the products and to use common sense when taking them. This is even more true if you are pregnant or taking a medicine that may be affected by supplements.
More