Simply put, supplements should be used to treat an existing deficiency or prevent one from developing. Before deciding to take a vitamin supplement, you should first determine whether you are at risk for a deficiency -- or at risk for toxicity from taking too much of the supplement. These are questions that you should always ask when considering vitamin supplementation.
This is generally termed "BARS," for Benefit/Need, Assessment, Risk, and Schedule
Benefit/Need
:
Is there evidence that supplementation would be helpful?
What are the indications for supplementation if vitamin status is normal?
Is there a general need in the population being considered for the supplement (for example, is there evidence of widespread deficiency in seniors in long-term care)?
Is there evidence that supplementation is needed only in deficient individuals?
Assessment
:
How is deficiency measured?
Are follow-up measures needed?
Risk
:
Is there evidence that supplementation would be harmful?
What is the likelihood of developing toxicity?
Schedule
:
How often should supplements be taken?
How much supplementation is needed?
For how long should the supplement be taken?
Your evaluation of potential risks and benefits should include the cost of the supplement, how it is taken, how the effects (positive or negative) can be measured, and whether it might be helpful in treating specific problems. You need to consider carefully the specific reasons why you might take a vitamin or other nutritional supplement. For example, a vitamin A supplement might be important for some younger people who have specific visual issues or who are susceptible to infection, but it might not be necessary or appropriate for older adults. Vitamin B complex might be used to help manage cognitive issues or cardiovascular health, and it might be appropriate for some older adults. Vitamin D might be recommended for its effects on bone health, but its nonskeletal effects might be as important, or more important, for older adults.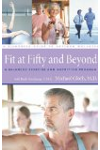 Continue Learning about Dietary Supplements