There is a lot to check before you purchase (and swallow) an herbal supplement; unfortunately, you can't tell from looking at a product if it is high quality or not. What you can do, however, is check reports on reputable websites to find those which have passed rigorous testing, including tests for key ingredients and heavy metal contamination.
Consider this sobering fact: research has shown that more than 30% of herbal supplements don't meet strict criteria for quality. Among products that have passed testing, though, certain products are more reasonably priced than others--so you can seek out the best herbal supplements at the lowest cost.
This content originally appeared on doctoroz.com.
Plants can vary greatly in their potency, and there is no government regulation for ingredients in herbal remedies. How do you know which supplements are effective? When choosing herbs, look for the ones labeled "standardized." This means the manufacturer measured the amount of key ingredients in the herbal batch, so the chances are greater that you will get what you pay for in a "standardized brand." Also, buy herbs from a reputable manufacturer instead of an off-brand that may be cheaper. Some of the known brands include General Nutrition, Natrol, Sundown, and Nature's Bounty, among others. You might ask your pharmacist to recommend a reputable brand.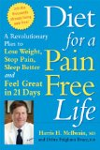 Continue Learning about Dietary Supplements