Avocado soybean unsaponifiables (ASU) are compounds found in avocado and soybean oils. There is some evidence that they can slow the breakdown of cartilage that causes osteoarthritis. ASU is made up primarily of plant-derived chemicals called phytosterols, which are known for their anti-inflammatory, antioxidant and pain-relieving properties.

Avocado Soybean Unsaponifiables (ASU) have demonstrated some evidence for decreasing inflammation and stimulating cartilage growth. (There are conflicting studies though; some indicate great benefit, and other studies show none.) A few of my patients swear that either or both ASU and Glucosamine-chondrotin saved their joints.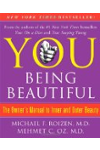 Continue Learning about Dietary Supplements
Whether you're visiting the drug store, grocery or natural food shop you'll likely find an aisle where there are jars and bottles of things for you to put in your body that are neither foods nor medicines. Ranging from vitamins an...
d minerals to fiber and herbal remedies, these supplements are not regulated in the same way as either food or medicine. Some of them are backed by solid research, others are folk remedies or proprietary cures. If your diet does not include enough of certain vitamins or minerals, a supplement may be a good idea. Natural treatment for conditions like constipation may be effective. But because these substances are unregulated, it is always a good idea to educate yourself about the products and to use common sense when taking them. This is even more true if you are pregnant or taking a medicine that may be affected by supplements.
More