Acidophilus is more effective in preventing urinary tract infections as it puts good bacteria back in the urinary tract. Since antibiotics kill a large amount of bacteria in our bodies, good bacteria is also killed. This is what causes diarrhea -- the stronger th antibiotic, the more likely it will be to cause diarrhea.

Saccharomyces boulardii has been proven to be more effective in treatment conditions in the lower gastrointestinal system.
Acidophilus is a probiotic that consists of dried or liquid cultures of live bacteria that sour milk and are considered beneficial or "friendly" to the gastrointestinal (GI) tract. Health food stores carry acidophilus in preparations that have much higher concentrations of the bacteria than are found in yogurt and acidophilus milk. It is used for irritable bowel syndrome (IBS), diarrhea or to avoid diarrhea when taking antibiotics.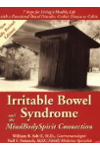 Acidophilus bacteria, also known as Lactobacillus acidophilus, are "friendly" germs that can help your body digest food, absorb nutrients and fight off unhealthy bacteria that can cause diarrhea and other problems.

If the normal microbes in your gastrointestinal tract have been disrupted, studies suggest that taking Lactobacillus may restore the balance of healthy bacteria. You can get Lactobacillus in some foods, such as yogurt or kefir, or take it in a supplement called a probiotic.

Research also suggests that certain types of Lactobacillus can help relieve some symptoms of irritable bowel syndrome, such as bloating and stomach pain.

Continue Learning about Dietary Supplements