Fish oil has been shown to reduce symptoms of osteoarthritis. According to a University of Bristol study, omega-3 fish oil could significantly reduce the signs and symptoms of osteoarthritis. Omega-3-rich diets fed to guinea pigs, which naturally develop osteoarthritis, reduced the disease by 50 percent compared to those who ate standard diets. If you have joint pain of any kind, you can cut the inflammatory process in half by taking fish oil daily.
There's some evidence that taking fish oil supplements can reduce joint inflammation in people who have arthritis. Research also indicates that fish oil alone, or in combination with the drug naproxen, speeds relief from morning stiffness in people with rheumatoid arthritis. Taking fish oil supplements may even reduce the use of pain medications in some people with rheumatoid arthritis.

Research is ongoing to determine the potential benefits and risks of consuming fish oil. Talk to your doctor before taking fish oil supplements to find out whether they might be helpful and how much to take.
Fish oil is good for your joints. The good fats found in fish such as salmon and mahi-mahi, and in walnuts, canola oil, flaxseeds, avocados, and DHA supplements as well as the omega-9s and/or polyphenols in olive oil, are good for just about every part of your body. Omega 3s are believed to help provide lubrication that the joints need to function at an effective level while decreasing inflammation. By keeping the joints lubed, you experience less friction, less grinding, and less pain as you age. Another bonus: Fish oil (DHA, or docosahexanoicacid, for you chemistry fans) and fish protein have been shown to regenerate the membrane of the meniscus, which can help if you suffer a painful tear, or have chronic meniscus discomfort.

If you don't like fish, try fish oil capsules -- about 2 grams a day is the equivalent of thirteen ounces of fish a week (and because it is usually metabolically distilled, it comes without the contaminants some fish have). Even better, if you just want the active oil with even less chance of impurities, you can take smaller capsules of DHA, as all you need is 400 milligrams for women and 600 milligrams for men. You can get these purified, from algae (which is a vegetarian or plant source). That's where the fish get these oils from. If you're taking fat soluble vitamins like vitamin D3 and want to absorb them, you need some fat in your stomach and intestines first -- so taking DHA before the rest of your vitamins helps absorb the fat-soluble ones.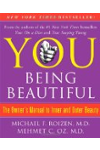 Continue Learning about Dietary Supplements
Whether you're visiting the drug store, grocery or natural food shop you'll likely find an aisle where there are jars and bottles of things for you to put in your body that are neither foods nor medicines. Ranging from vitamins an...
d minerals to fiber and herbal remedies, these supplements are not regulated in the same way as either food or medicine. Some of them are backed by solid research, others are folk remedies or proprietary cures. If your diet does not include enough of certain vitamins or minerals, a supplement may be a good idea. Natural treatment for conditions like constipation may be effective. But because these substances are unregulated, it is always a good idea to educate yourself about the products and to use common sense when taking them. This is even more true if you are pregnant or taking a medicine that may be affected by supplements.
More