Honey can heal ulcers, skin problems, and other ailments. Learn more about this topic in this video of Dr. Oz.



Honey has both glucose and fructose which is beneficial to athletes because the glucose is absorbed right away for instant energy and fructose is absorbed over time for a sustained energy. Honey also has antioxidant properties and antibacterial properties that help to prevent diseases and boosts immunity.
The health benefits of a particular honey depend on its processing as well as the quality of the flowers the bees utilize when collecting the pollen. Raw honey is honey that has not been pasteurized, clarified, or filtered, and this form typically retains more of the healthful phytochemicals lost to the standard processing of honey.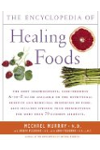 More About this Book
Encyclopedia of Healing Foods
From the bestselling authors of The Encyclopedia of Natural Medicine, the most comprehensive and practical guide available to the nutritional benefits and medicinal properties of virtually everything...
A search of the Internet makes some pretty wild and broad claims on the benefits of honey; however, honey does appear to live up to many of them. Honey has natural antibacterial properties. Honey also promotes healing and shows antibacterial action by decreasing prostaglandin levels, elevating nitric oxide levels, and exerting prebiotic effects. Due to the mixture of environmental agents (pollen, bee saliva, etc.), it may also stimulate the immune system…sort of like a vaccine. Many people swear by honey and water with lemon to soothe the throat and quiet a cough. I would say there is no down side to drinking honey with warm water and there may be many upsides. Enjoy, but not too much…the calories can add up.
Honey is beneficial because it has been used for centuries as a healing tonic and balm in folk medicine. It contains antioxidants that help protect cells. Used topically, honey is effective in wound dressings that are used to treat burns, wounds and infections. In July 2007, the Food and Drug Administration gave honey the nod and approved the use of honey-based wound dressings in the United States. The sugar content of honey keeps microorganisms from growing, and glucose oxidase produces hydrogen peroxide that provides direct antibacterial protection. Amazing what bees can do.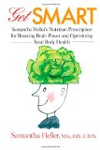 Continue Learning about Dietary Supplements