Amino acids are the building blocks of protein, which are important for the building of muscles and cells. In this video, weight management specialist Caroline Apovian, MD, describes the three key amino acids, what they do, and the best food sources.
The most complete sources of amino acids are meat, dairy foods, and eggs. Many other foods contain amino acids and protein, but only these three contain all the essential amino acids. Everywhere you look there are bottles and bars packed with amino acid supplements and protein. The current data supporting use of amino acid supplement remains inconclusive, so protein from whole foods remains the best source.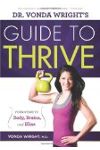 Amino acids are critical for health. In this video, sports nutrition specialist Leslie Bonci discusses the common foods are particularly high in essential amino acids.
Continue Learning about Nurtriceutical