Placebo-controlled research done by Dr. Verdon and his research team and published in the British Medical Journal showed that in fatigued women (who did not have anemia), taking iron supplements decreased their fatigue by 29 percent after one month. Most of the women in the study had technically normal iron levels, but their ferritin levels were lower than 50.

If you experience fatigue, ask your physician to do a blood test called a ferritin level. If it comes back under 50 (normal is anything over 12), taking iron is helpful. If it is over 50, you likely don't need iron (unless you have hair loss, in which case supplement with iron until your ferritin is over 100).

If your ferritin is above the upper limit of normal, have your doctor check you and your family members for a common hereditary disease of excess iron (called hemochromatosis). If found, it is very easy to treat. If missed, it can be fatal, and taking iron when the limit is too high is toxic.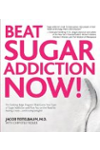 Continue Learning about Diet & Nutrition