A common tip for avoiding overeating is to keep yourself hydrated, and it is not entirely understood why this can be effective. One straightforward, logical answer can simply be that if you drink a big glass of water before you sit down to a meal, there simply isn't as much space in your stomach and you feel a little less hungry. But there is likely more at play. There are a multitude of hormones released in your brain and your gut that appear to play a role in regulating appetite, hunger, and thirst. There is quite a bit of research being done currently, so we don't know all there is to know yet, but hormones such as ghrelin, NPY (neuropeptide Y), and dopamine are some that can stimulate hunger and contribute to cravings. One the other hand, PYY (peptide YY), cholecystokinin, and GLP-1 are just a few that lead to feeling full after eating. With so many different things controlling what we want to take in, hunger and thirst may interplay a bit with which pathway is controlling them, and an imbalance somewhere in the mix could make your brain be confused about what it's feeling. The symptoms of dehydration, including sluggishness, fatigue, etc., are also things we sometimes feel when we're bored or looking for stimulation. Sometimes it's hard to decide in those moments when you're not thinking clearly what you're feeling. As a rule, by staying hydrated (with calorie-free choices) and pausing to ask yourself what you're really feeling before eating, it's easier to eat only when you actually hunger for food itself.

One of the things that happen when we're chronically dehydrated is that we don't actually realize we're thirsty. We often mistake our body's thirst for hunger and eat when we just need to drink some water. If you find yourself reaching for a snack between meals, drink a glass of water first. Let it sit for about ten minutes and see if you're still hungry. If you are, grab that snack. If you're not, then you weren't really hungry after all, just thirsty.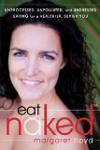 The reason why some people eat is because their satiety centers are begging for attention. But sometimes, those appetite centers want things to quench thirst, not to fill stomachs. Thirst could be caused by hormones in the gut, or it could be a chemical response to eating --food increases the thickness of your blood and your body senses that it needs to dilute it.

A great way to counteract your hormonal reaction to food is to make sure that your response to thirst activation doesn't contain unnecessary, empty calories -- like the ones in soft drinks or alcohol. Your thirst center doesn't care whether it's in zero-calorie water or a mega-calorie frap. When you feel hungry, drink a glass or two of water first, to see if that's really what your body wants.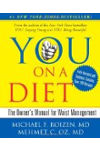 Continue Learning about Diet & Nutrition