A differential diagnosis (aka "differential") is simply a list of possible medical causes behind your symptoms (complaints) or signs (physical findings).
In medical school, we are first taught to order this list by likelihood, or probability, given specific clues discovered through interviewing and examining you.
Later, we learn to adapt the differential diagnosis to the situation at hand. For example, if certain medical conditions on the "differential" are more immediately life threatening, despite being less probable, we are still going to urgently investigate them! Once the immediately life threatening conditions are off the table, we'll likely fall back on ranking the "differential" by probability, and testing and treating accordingly. The goal, of course, is to determine the underlying cause of your problems in the most efficient and least harmful way possible, and then develop a plan with you.
Don't be afraid to ask your doctor what his/her basic differential diagnosis is for your given health concerns. Even if you don't leave the clinic (or ER) with a firm diagnosis, you should at least leave with a well-understood plan. The differential diagnosis is what will drive that plan.
A differential diagnosis is essentially a list of diseases/disorders that could be the cause of symptoms a person is having, and the signs that the doctor/health care provider is observing. One should be cautious when attempting to self-diagnose, because signs and symptoms which seem to match a single diagnosis, may actually be related to a number of disorders/diseases. Proper and effective treatment is contingent on proper diagnosis, so it is best to consult a licensed and experienced health care professional before starting a course of treatment.
In a typical visit to a doctor, a patient might complain of a headache, insomnia, backache, vague stomach or abdominal discomfort, or urinary problem. The physician, being a scientist and wanting to be thorough, notes the patient's symptoms and conducts an examination. He or she then offers what is called the "differential diagnosis," which is the spectrum of possible reasons for the symptoms, ranging from the simplest and least problematic to the most severe and life-threatening. The doctor bases the differential diagnosis on his experience observing these symptoms, their frequency, location, and severity, as well as the patient's medical history. For example, the differential diagnosis for a headache might include sinus headache, muscle tension caused by poor posture at a person's desk, migraine, and even a brain tumor. One differential diagnosis for abdominal discomfort might include indigestion, mild food poisoning, irritable bowel syndrome, an ulcer, or the early stages of stomach cancer.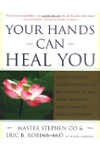 Continue Learning about Diagnostic Procedures