Picture yourself in a routine physical exam. The doctor takes a few samples of blood and urine or even asks you to spit in a cup. A drop of each sample is placed on a microchip and positioned in a tabletop machine in the doctor's office. The rest of the samples are sent off to a clinical laboratory. Your molecular profile has just been read.

Every disease leaves a signature of molecular "biomarkers" in our body — genes that turn on and off, or proteins released into the bloodstream. Biomarkers measured in blood and other samples can tell us the state of our health and how we might respond to treatment. They are powerful tools that can detect certain diseases at their earliest stages before symptoms appear, when they are most treatable. Biomarkers can also guide the physician to prescribe an effective drug that will be free of side effects. Biomarkers represent the future of medicine, in which disease diagnosis, treatment, monitoring and prevention will be guided by a continual readout of our molecular make-up.

Continue Learning about Diagnostic Procedures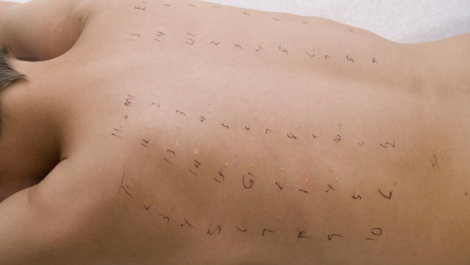 Allergy tests, echocardiograms, biopsies, semen analysis and spinal taps are just a few of the medical diagnostic procedures that are performed on patients diagnose diseases and conditions. These classification procedures do not i...
nvolve x-ray imaging or a surgical procedure, but, involve taking measurements and samples of fluids, tissues and cells. Learn more about diagnostic procedures from our experts.
More