PET (positron emission tomography) is a powerful, non-invasive, diagnostic tool that detects biochemical changes in body tissues. To feed their rapid growth, tumors consume more glucose than healthy tissues. The PET scanner, which creates a color-coded image of the body's chemical function, reveals the cancer as red "hot spots" of activity.
Unlike computerized tomography (CT) and magnetic resonance imaging (MRI) scans that provide images of structures in the body, positron emission tomography (PET) scans show chemical changes related to metabolism or body activity. Before a PET scan, a patient will receive an injection of a small amount of a radioactive drug. All tissues absorb some of this drug (called an isotope) but cancerous cells are hypermetabolic, meaning they absorb greater amounts, which enables them to be seen on the scan. PET is used to locate cancerous tumors and to see if the disease has spread to other parts of the body.

Research indicates that combining the PET images into the images provided through CT scanning provides the best of both technologies. This procedure is particularly effective for diagnosing the original cancer site as well as any spread to nearby lymph nodes or more distant sites in the body.

Continue Learning about Diagnostic Imaging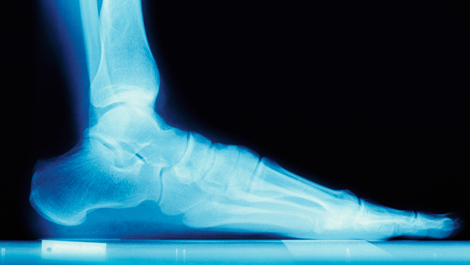 Diagnostic imaging includes ultrasounds, X-rays, CT scans and MRIs. These create images of different parts of the body and aid in diagnosing diseases and conditions allowing for a course of treatment to be prescribed. Learn more a...
bout diagnostic imaging from our experts.
More