No, it would be very unusual to have radiation poisoning from medical imaging. The amount of radiation absorbed by the body is measured in units called grays (Gy). Mild symptoms of radiation poisoning can occur at doses as low as 0.3 Gy. The life-threatening complications require higher doses (from at least 1 to 6 Gy, depending duration of exposure). While many medical imaging procedures use ionizing radiation, the absorbed dose is far below the levels that cause radiation poisoning. Specifically, the exposure from imaging modalities such as x-rays is less than 0.1 Gy. Procedures with the highest levels of exposure include computed tomography scans, certain cardiology procedures, and interventional procedures that use fluoroscopy. Fluoroscopy is an imaging technique that captures motion and that requires a longer duration of radiation exposure.
Continue Learning about Diagnostic Imaging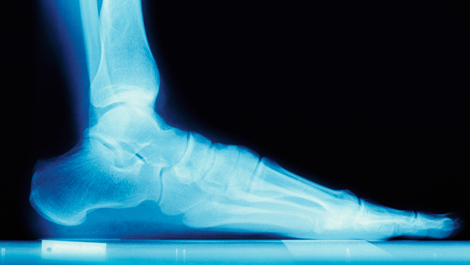 Diagnostic imaging includes ultrasounds, X-rays, CT scans and MRIs. These create images of different parts of the body and aid in diagnosing diseases and conditions allowing for a course of treatment to be prescribed. Learn more a...
bout diagnostic imaging from our experts.
More