After you take a bone density test you usually receive two scores: a T score and a Z score. The T score is based on young adult women who have normal bone density. If your T score is more positive than-1, you have a healthy bone mass. If you score between-1 and-2.5 you have osteopenia, which means you are beginning to lose bone mass but do not yet have osteoporosis. If you score more negative than-2.5 you have osteoporosis.
The Z score is based on your age, gender, and ethnicity and compares you to others who are similar to you. It may help your doctor decide if there is another condition causing your bone loss. Like the T score, the more negative the Z score, the more likely you have osteoporosis.
Continue Learning about Diagnostic Imaging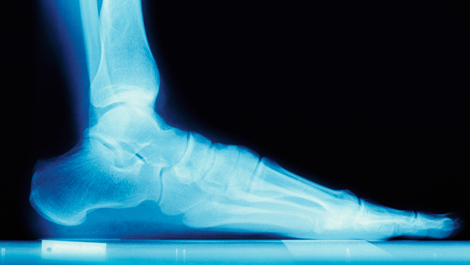 Diagnostic imaging includes ultrasounds, X-rays, CT scans and MRIs. These create images of different parts of the body and aid in diagnosing diseases and conditions allowing for a course of treatment to be prescribed. Learn more a...
bout diagnostic imaging from our experts.
More