Bone mineral density (BMD) testing alone may not be a good predictor of fractures, but it is a great way to increase awareness of and establish a diagnosis of osteoporosis. There are several techniques for measuring BMD, but the gold standard is dual-energy X-ray absorptiometry (DEXA). Other methods of assessing bone mass include computerized tomography (CT) scans, ultrasound of the heel, and radiographs, but none of these are as optimal as DEXA for diagnosis and follow-up.
In addition to providing the most reliable measurement of bone density, DEXA requires less radiation exposure than a conventional radiograph or CT scan. Usually, DEXA is used to measure the density of both the hip and the lumbar spine. The hip is the preferred site for BMD testing, especially in women older than 60, because the spinal measurements can be unreliable. Although peripheral DEXA sites are accurate, they may be less useful because they may not correlate as well with fracture risk and BMD at the hip and spine. The guidelines for indications for BMD testing established by many reputable and independent organizations are as follows:
Secondary causes of bone loss (e.g., steroid use, hyperparathyroidism)
Radiological (X-ray) evidence of osteopenia (insufficient bone mineral density)
All women 65 years and older (not only for a diagnosis, but also as a historical reference point for future comparisons)
Younger postmenopausal women with fractures due to fragile bones since menopause, low body weight, or family history of spine or hip fracture.
Results of BMD tests are reported as standard deviations - either a Z-score or a T-score. The Z-score is based on the standard deviation from the mean BMD of women in the same age group. The T-score is based on the mean peak BMD of a normal, young woman. The criteria established by WHO for the diagnosis of osteoporosis use T-scores: a score below 22.5 is associated with osteoporosis. The classification of osteopenia signifies a BMD that is between normal and osteoporosis.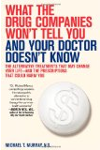 Continue Learning about Diagnostic Imaging