The doctor usually knows about retinopathy or nephropathy before a person with diabetes does because the problems show up on a retina exam or lab tests before there are any symptoms. Neuropathy is different; usually the person has symptoms before the doctor sees any evidence of the problem. In the office, the only test that's usually done is to use a small, slightly stiff nylon fiber, a microfilament, to test sensation.

Basically the doctor touches the microfilament to certain areas, usually on the sole of the foot, to see whether the person can feel it. This test is not very sensitive: many people with early neuropathy still have enough nerve function to feel the microfilament. Specialized nerve testing called electromyography and nerve conduction studies can identify very early neuropathy, but in most cases these tests are not necessary and don't really change the treatment. The only additional studies that need to be done in most cases are simple blood tests to exclude other causes of neuropathy, such as thyroid problems or a vitamin B12 deficiency.

Just looking at the feet really gives the most important information: you might see areas of redness, calluses, ingrown nails, or skin ulceration. If you have neuropathy, examine your feet daily in bright light, and use a handheld mirror to look at the areas you can't see otherwise. If you have any of the problems we mentioned above, you should see a podiatrist.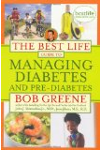 Continue Learning about Diabetic Neuropathy (Nerve Damage)