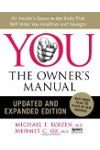 You should keep your blood-sugar levels to less than 100 mg/dL.

The excess sugar in the blood that's caused by diabetes damages the arteries by inactivating a specific substance (phosphokinase, to get technical) that makes it possible for your arteries to smoothly dilate and contract. Without that substance, the risk of holes or cracks appearing at junctions in the arterial walls increases dramatically.

So all of us, not just diabetics, really want to avoid foods that are high in simple sugars and saturated and trans fats like jelly doughnuts. Also steer clear of foods and drinks with high fructose corn syrup.