You should know the following about transmitter range before buying a CGM monitor:

How far apart can the transmitter and monitor be before your system suffers separation anxiety?

If they get too far apart, will the transmitter store the "lost" data? Bear in mind that telemetry range data is calculated based on naked people in empty warehouses.

You'll almost never get the kind of range the makers brag about.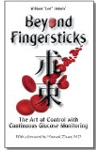 Continue Learning about Diabetes