More than 4,000 Americans were diagnosed with diabetes on the same day you were. And the same thing is happening today. And 4,000 more will join us tomorrow. That's almost 1.5 million Americans every year who are diagnosed with diabetes.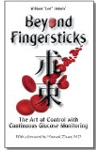 Today in the United States, 23.6 million children and adults, or nearly 8 percent of the population, have diabetes, a disease in which the person's body does not produce or correctly use insulin. Insulin is a hormone that helps change glucose (sugar) and other foods into energy. New cases of diabetes have risen more than 90 percent among adults over the last 10 years, and since 1987 the number of deaths from the disease has risen by 45 percent, according to the U.S. Centers for Disease Control and Prevention and the American Diabetes Association.
Diabetes toll amongst the children of America is:
In 1990 less than 4 percent of American children and teens were diagnosed with type 2 diabetes. A decade later, that number had more than quadrupled.
The majority of young people diagnosed with type 2 diabetes are overweight or obese at the time of their diagnosis.
Young people of color are more likely to contract type 2 diabetes than are Caucasian children.
The Centers for Disease Control and Prevention has predicted that one out of every three Americans born in 2000 is at risk of being a type 2 diabetic by 2025.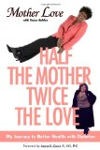 Continue Learning about Diabetes