All meter systems have three separate components. First is the meter itself. Usually smaller than a cell phone, it is the brains of the system.

The next component of the system is test strips. They are thin flexible plastic matchsticks between half an inch and an inch long; usually an eighth inch or so wide. They are actually quite a bit more complex than they appear; sandwiched between the plastic top and bottom is quite a bit of science. The strips are designed to wick in a small blood sample for analysis by the meter. They are disposable one-shot wonders.

The third part of the meter trilogy is the lancing device. Often vaguely pen-shaped, this is a spring-loaded plastic mechanism whose job it is to poke a small hole in your skin with minimum pain.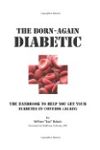 Continue Learning about Diabetes