Depending on how many calories your body needs depends on the amount of carbohydrates necessary. Usually a breakfast, lunch, and dinner has 30-60 grams of carbohydrate. Each snack should be around 15 grams of carbohydrates. Meet with a Registered Dietitian to get the exact grams of carbohydrate that are necessary to consume.
Carbohydrate quantity is individualized so you will need to meet with your Registered Dietitian to find out how many grams of carbohydrate you will consume. Your dietitian will give you a meal plan that will balance out the amount carbohydrates throughout the day. In general, about 50-55% of your total calories will come from carbohydrate.
This is a difficult question to answer without a little more information. When you have diabetes, your carbohydrate intake is dependent on your age, gender, and activity factor. Obviously a young active person will require much more carbs than an older, sedentary person. Your dietitian or certified diabetes educator can sit down and help you determine the right amount for you.
There is no one-size-fits-all carb prescription; some people can handle more at a meal than others. How many carbs you're allowed each day is tied to your daily calorie needs, which, in turn, are based on genetics, whether you need to lose weight, and how much exercise you're getting. Obviously, the more calories you burn through physical activity and the faster your inherent metabolism, the more calories you can consume and still stay at a healthy weight or lose weight.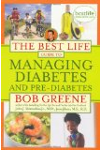 Continue Learning about Diabetes