Glucagon-like peptide-1 (GLP-1) agonists increase insulin levels when needed, reduce the amount of glucose produced by the liver and reduce the rate of digestion. As a result, people may have less appetite and lose weight.

Both DPP-IV inhibitors and GLP-1 agonists help glucose remain stable for longer periods and have few side effects. Unlike the sulfonylureas, used decades earlier, these medications do not increase the risk of hypoglycemia.

Whereas GLP-1 agonists used to require several daily injections, they can now be used just once a week.
A GLP-1 agonist is a type of medication used to treat type 2 diabetes. It is taken by injection (shot) using a prefilled dosing pen. A GLP-1 agonist works with other diabetes medications -- pills, not insulin -- to help control your blood glucose. GLP-1 agonists include exenatide (Byetta) and liraglutide (Victoza). Although GLP-1 agonists are taken by injection, they are not insulin and shouldn't be taken in place of insulin. (They shouldn't be taken with insulin, either.)
GLP-1 agonists work to control blood glucose by:
Inhibiting the release of glucose from your liver
Slowing the emptying of your stomach after a meal
Helping you eat less, either by lowering your appetite or helping you feel full after a meal
Like other diabetes medications, a GLP-1 agonist works best when you follow the rest of your treatment plan. This means checking your blood glucose regularly, following your meal plan and exercising every day.
Glucagon-like peptide-1 (GLP-1) gets its name from the fact that it is chemically similar to glucagon, but, like insulin, it lowers blood sugar. GLP-1 is made by cells in the intestine after eating, and it travels via the bloodstream to the pancreas, where it increases the amount of insulin that's made and also reduces the amount of glucagon. Several medications available to treat diabetes increase the effects of GLP-1: Januvia and Onglyza, both oral medications, and Byetta and Victoza, given by injection.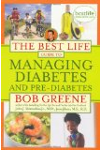 Continue Learning about Diabetes