Research shows that the antioxidants we get from food, such as vitamin C, can lower the risk of diabetes. In a study published in the Archives of Internal Medicine in 2008, participants who ate the most fruit and vegetables were found to have a 22 percent lower risk of developing diabetes.
You can also up your antioxidant quotient by taking a good vitamin powder that contains vitamin C and other key nutrients. Supplementing with vitamins and minerals is very important for diabetics because as excess sugar washes out into the urine, it can drag along many other nutrients and wash them out of the body, too. This can lead to widespread nutritional deficiencies. One of the most common deficiencies is magnesium.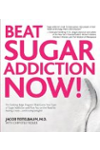 There isn't much evidence that tells us that people with diabetes need to take certain vitamins. Dietitians generally recommend choosing whole foods over taking supplements, because foods contain other important nutrients, including fiber and antioxidants that you won't get in a vitamin pill. However, there are certain groups of people who may benefit from vitamin/mineral supplements, including pregnant women, vegans and vegetarians and those following a low calorie eating plan. In addition, some people who have other conditions like kidney disease or gastrointestinal disorders may need certain types of supplements. And because a fairly substantial number of people in the U.S. are lacking in vitamin D, taking a vitamin D supplement may be a good idea. A dietitian can help you decide if you need to take certain supplements.
People with diabetes have the same requirements for vitamins and minerals as people without diabetes. You are most likely getting all the vitamins and minerals you need if you are eating a diverse diet rich in vegetables, fruits, cereals and grains. The exception to this may be calcium (to prevent osteoporosis) or vitamin D (if you live in the north or have a darker complexion), which you may need to get from a supplement, if directed by your healthcare provider.
Continue Learning about Diabetes