CGM monitors come in two flavors: those that use throwaway "AAA" batteries, and those that, like cell phones, need to be recharged. If your monitor uses the garden variety Coppertops or Bunny batteries, it's easy enough to carry a spare set with you, or if you get caught with your pants down, you can buy these universally available power cells almost anywhere.

If you have a rechargeable system, you need to have both your charger and a wall socket handy when you get into trouble. All the systems have battery life indicators, and you can help keep yourself out of trouble by paying attention to them and taking care of your system's energy needs before it becomes a crisis. When using a rechargeable system, I just plugged it in overnight every three days, running the cord under my pillow.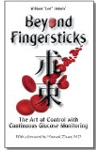 Continue Learning about Diabetes
Diabetes mellitus (MEL-ih-tus), often referred to as diabetes, is characterized by high blood glucose (sugar) levels that result from the body's inability to produce enough insulin and/or effectively utilize the insulin. Diabetes ...
is a serious, life-long condition and the sixth leading cause of death in the United States. Diabetes is a disorder of metabolism (the body's way of digesting food and converting it into energy). There are three forms of diabetes. Type 1 diabetes is an autoimmune disease that accounts for five- to 10-percent of all diagnosed cases of diabetes. Type 2 diabetes may account for 90- to 95-percent of all diagnosed cases. The third type of diabetes occurs in pregnancy and is referred to as gestational diabetes. Left untreated, gestational diabetes can cause health issues for pregnant women and their babies. People with diabetes can take preventive steps to control this disease and decrease the risk of further complications.
More