There are certain situations when you'll need to take more regular blood sugar readings. These include:
When you are first diagnosed. You'll benefit from frequent testing for the first several weeks or until you see your blood sugar levels stabilize.
When you make any changes to your exercise frequency or intensity.
When you make any changes to your diet, such as cutting calories or adjusting carbohydrate, protein, or fat intake.
When your doctor changes your medication or dosage.
When your blood sugar levels were well controlled but now have gone off course.
When you become ill with a cold or flu or other condition, especially one that makes you sick to your stomach or prevents you from keeping down fluids.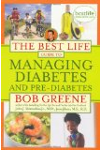 Continue Learning about Diabetes
Diabetes mellitus (MEL-ih-tus), often referred to as diabetes, is characterized by high blood glucose (sugar) levels that result from the body's inability to produce enough insulin and/or effectively utilize the insulin. Diabetes ...
is a serious, life-long condition and the sixth leading cause of death in the United States. Diabetes is a disorder of metabolism (the body's way of digesting food and converting it into energy). There are three forms of diabetes. Type 1 diabetes is an autoimmune disease that accounts for five- to 10-percent of all diagnosed cases of diabetes. Type 2 diabetes may account for 90- to 95-percent of all diagnosed cases. The third type of diabetes occurs in pregnancy and is referred to as gestational diabetes. Left untreated, gestational diabetes can cause health issues for pregnant women and their babies. People with diabetes can take preventive steps to control this disease and decrease the risk of further complications.
More