There are certain situations when you'll need to take more regular blood sugar readings. These include:
When you are first diagnosed. You'll benefit from frequent testing for the first several weeks or until you see your blood sugar levels stabilize.
When you make any changes to your exercise frequency or intensity.
When you make any changes to your diet, such as cutting calories or adjusting carbohydrate, protein, or fat intake.
When your doctor changes your medication or dosage.
When your blood sugar levels were well controlled but now have gone off course.
When you become ill with a cold or flu or other condition, especially one that makes you sick to your stomach or prevents you from keeping down fluids.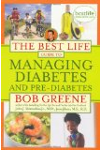 Continue Learning about Diabetes