Exercise is the best lifestyle habit you can do to prevent diabetes and high blood pressure. Exercise helps to open cells door wider, allowing glucose to enter the cells for energy which naturally lowers blood sugar. This also keeps the pancreas from having to over produce insulin over and over. Exercise also keeps blood vessels working and open, maintains heart strength which will help keep blood pressure down. Exercise also burns calories helping with weight loss and weight maintenance- both important factors in preventing diabetes and high blood pressure.
Maintaining a healthy weight and exercising regularly has been shown to prevent diabetes. No drugs are approved by the Food and Drug Administration (FDA) for prevention of diabetes. In one study, more than 90 percent of diabetes cases were attributed to unhealthy habits such as lack of exercise, poor diet, and smoking. A randomized clinical trial showed that people at high risk of developing diabetes who participated in a program to improve health habits reduced their risk by 58 percent; in the same study, metformin (a diabetes drug) was less effective, reducing the likelihood of developing diabetes by 31 percent. Drug therapy has not been shown to prevent high blood pressure or high cholesterol.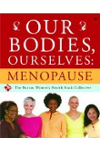 More About this Book
Our Bodies, Ourselves: Menopause
FROM THE EDITORS OF THE CLASSIC "BIBLE OF WOMEN'S HEALTH," A TRUSTWORTHY, UP-TO-DATE GUIDE TO HELP EVERY WOMAN NAVIGATE THE MENOPAUSE TRANSITION For decades, millions of women have relied on Our...
You can prevent diabetes and high blood pressure by not being overweight, eating a plant based diet, and avoiding processed grains, sodas, sugars, and processed meats. Also avoid foods that are high in sodium like salty snack foods, fried foods, olives, and canned fish. Read labels and try to keep sodium under 2000 mg per day.
Continue Learning about Diabetes Complications