While using hydroquinone 3% topical solution, you may experience burning, stinging, itching, irritation in the treated areas and develop acne. If these side effects do not go away or get worse, contact your doctor. Also let your doctor know right away if you experience any of the following side effects:
signs of an allergic reaction, such as hives or an itchy rash, swelling around the mouth or face
chest tightness and difficulty breathing
if the stinging, burning or irritation becomes severe
if you notice increased hair growth or inflamed hair follicles
if your skin becomes thinner, softer, loses color or becomes discolored
if you gain weight unexpectedly, particularly around the face
Seek medical assistance as these may be signs of an emergency. You should also contact your doctor right away if you notice that your skin has taken on blue-black coloration. People of African descent who are using this medication are more likely to experience this particular side effect.


Continue Learning about Dermatological Agent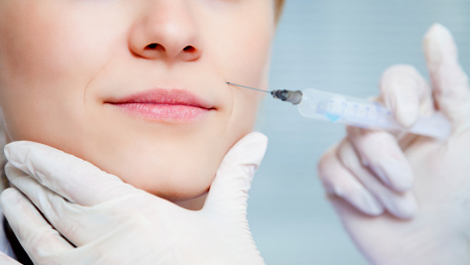 Dermatology drugs treat diseases of the skin. These drugs include topical, systemic and cosmetic products.