Minoxidil is a type of drug called a hair growth stimulant. Oral minoxidil, a prescription drug designed to treat high blood pressure, was found to increase the growth of body hair in the majority of patients taking it daily.
This discovery led to the development of topical minoxidil, which is sold over-the-counter and marketed under the brand name HealthGuard (in a 2-percent form) and Rogaine (in a 5-percent form). These formulas have been shown to stimulate hair growth for male pattern baldness. In women, these ointments can help hair growth in the forehead area, manufacturers say.
Pregnant or nursing women should avoid minoxidil and aware that the use of extra-strength formulas were not designed for women. They can cause facial hair growth and other problems.
Pharmacists call minoxidil "dose-dependent." This means treatment must be continued in order to maintain the benefits. Regular-strength Rogaine must be applied to a dry scalp at least two times a daily. It must stay in place for at least four hours. It takes at least four months to see results. The extra-strength formulas work faster (in about 45 days), manufacturers say.
Oral minoxidil can cause an unwanted drop in blood pressure, increased heart rates and weight gain (from fluid retention). Increased absorption of topical minoxidil can occur in users with inflamed or abnormal scalps. This can lead to the same side effects as the oral minoxidil. People with heart failure or major coronary heart disease, therefore, should avoid the drug in either form. People with high blood pressure should consult their doctors. Topical minoxidil also should not be used with other ointments or creams. Possible skin side effects include irritation, itching, hives and swelling.
Continue Learning about Dermatological Agent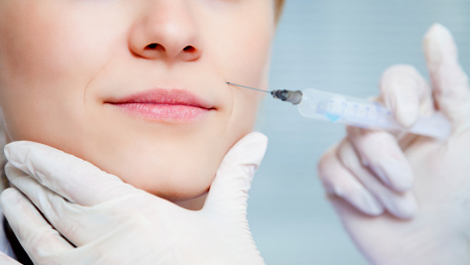 Dermatology drugs treat diseases of the skin. These drugs include topical, systemic and cosmetic products.