No parent wants to look for the signs of depression in their child but the sobering reality is that depression does strike kids–and it hits hard. Clinical depression is not a phase or a normal stage of development, nor something kids can shrug off. It is a serious and sometimes life-threatening disease, and the long-term consequences are just too severe to ignore.

Here is what to expect by stages in ages of children from my book, The Big Book of Parenting Solutions: 101 Answers to Your Everyday Challenges and Wildest Worries. More specific recommendations, up-to-date research and parenting solutions are provided in the chapter on Depression. Child and adolescent psychiatrist, David Fassler, MD, offers these signs of childhood depression in his must-read book, "Help Me, I'm Sad!".

Depression Signs in a Preschooler: Verbal skills are limited so will have trouble describing feelings. Look for loss of pleasure in play (or inability to enjoy playtime) as well as frequent and unexplained stomachaches, headaches, and fatigue; overactive and excessive restlessness; irritability or low tolerance for frustration; frequent sadness. Typical preschool behaviors (such as separation anxiety, whining, tantrums, nightmares) are more intense and last several weeks though usually not at steady intervals.

Depression Signs in a School Age Child: In addition to preschooler signs watch for: Sleep pattern changes, significant weight loss or gain, tearfulness, excessive worrying and low self-esteem, unprovoked hostility or aggression, drop in grades, refusal or reluctance to attend school, loss of interest in playing with peers, feelings of unworthiness: "Nobody likes me." "I'm no good." "I can't do anything right."

Depression Signs in a Preteen or Teen: In addition to school age signs look for: sleeping longer, feeling hopeless, abusing drugs, alcohol or smoking, conduct problems in school, fatigue, loss of enjoyment of previously enjoyable activities, self-destructive behavior, difficulty with relationships, eating-related problems, social isolation, doesn't attend to appearance, extreme sensitivity to rejection or failure, physical slowness or agitation, morbid or suicidal thoughts.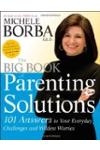 Continue Learning about Depression

Everyone feels "down" at times. Depression is more than occasional blues. When sadness and hopelessness just don't go awaywhen these feelings interfere with your daily life, when they affect your energy, your ability to sleepyou m...
ay need professional help. Depression can become a very serious illnessbut treatment like counseling and medication can help.
More