Untreated bipolar depression always has the risk of moving into mania. Mania and depression are two separate symptoms, but they can appear together in an agitated manic episode. There are a lot of names for this: dysphoric mania, mixed mania and depressed mania.
It's awful to have high, icky and uncomfortable energy when you're depressed! You can't sit still, you can't sleep and you're miserable.
If untreated, bipolar depression can progress. Bipolar symptoms are definitely triggered and the depression can be circumstantial, but in most cases its just brain created chemical depression. Any untreated illness can get worse. Will diabetes get worse without insulin? Of course! It's no different with bipolar depression. Our brains do not operate like other brains. Medications help our brains operate correctly. Management skills help us live in the real world. Treatment works.
Untreated depression can put people at high risk for other health conditions like heart disease and can prevent them from functioning at their optimum. In this video, Tarique Perera, MD, a psychiatrist with Contemporary Care of Connecticut, explains.
Because bipolar disorder is a lifetime mood disorder, it is important to seek treatment for any depressive episode. If the depression goes low enough, you can be at risk of hallucinations, psychosis, and paranoia—mood states that are extremely serious and require hospitalization for proper treatment. Also, untreated depression increases the chance of suicidal thoughts and actions.
Treatment for depression is essential. In the United States, it is estimated that two-thirds of people suffering from clinical depression never receive treatment. This is especially disturbing since most depressions can usually be treated successfully. Left untreated, people suffer tremendously and needlessly. Lives are ruined, marriages fall apart, school performance plummets, jobs are lost, health can become compromised, and many people turn to increased alcohol use (and abuse), and some commit suicide. But this need not happen. The keys to avoiding such negative results are these:
Take action to get professional help, which includes psychotherapy and perhaps treatment with antidepressant medications.
Learn about depression and make sure that family members learn about it as well. During recovery from depression, ongoing support from family members can be crucial, but for this to occur, family members must become well-informed about depression.
Develop an attitude of compassion for yourself. This is critical. Stem the tide of harsh self-criticism, and be kind to yourself.
Finally, adopting an action-oriented strategy that pulls out all of the stops, using a number of self-help approaches that have proved to be powerful methods for reducing depression, can be enormously helpful while you are combating depression.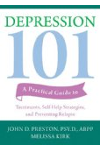 Untreated depression can lead to risky behaviors such as alcohol and drug abuse that contribute to poor overall health. To find out if you might be at risk for this serious medical illness, ask yourself these questions:
Over the past few weeks, did you take pleasure in doing things?
Have you been feeling down or hopeless?
If you've experienced these feelings the majority of the time, there's a 75% chance you have a depressive disorder and a 38% of having a major depressive disorder. If you think you might be depressed, seek help from your doctor or a mental health professional.
This content originally appeared on doctoroz.com.
If symptoms of depression persist consistently for more than two weeks, you should seek treatment right away. In this video, I will discuss why it's important to get professional help if you think you are depressed.
Although some people recover on their own, not treating depression is a big risk to take. Depression can be serious for kids, even life threatening. Depressed kids nearly always have low self-esteem. They may isolate themselves, develop problems with authority, and have trouble in school. Some begin to abuse drugs or alcohol. And some—as many as one million each year in the U.S.—attempt suicide. In Utah, suicide is the second leading cause of death in teens.
Regardless of who's suffering, it's important to treat depression because:
Hurting isn't helpful. "No pain, no gain" doesn't apply to mental health. You don't help anyone by continuing to suffer without treatment. Would you avoid treatment for an earache or broken bone?
Treatment works. With the right treatment, 80% of those who seek help get better. Many people begin to feel better in just a few weeks.
You can live better today—and tomorrow. Treatment can ease your symptoms and help you feel like yourself again. With time, it may even eliminate symptoms entirely and help prevent them from returning.
If you're pregnant, untreated depression can hurt you and your baby. Some women with depression have a hard time caring for themselves, especially during pregnancy. Depression can raise the risk of having a low-birth-weight baby and premature birth. Untreated postpartum depression can affect your ability to parent as well.
Researchers believe postpartum depression in a mother can affect her baby. It can cause the baby to have:
Delays in language development
Problems with mother-child bonding
Behavior problems Increased crying
It helps if your partner or another caregiver can help meet the baby's needs while you are depressed. All children deserve the chance to have a healthy mom. And all moms deserve the chance to enjoy their life and their children. If you are feeling depressed during pregnancy or after having a baby, don't suffer alone. Please tell a loved one and call your doctor right away.
This answer is based on source information from National Women's Health Information Center.
Untreated depression will most likely get worse, because you are not dealing with the underlying issues that are causing symptoms. Watch neuropsychologist Sanam Hafeez, PsyD, discuss the various risks of not treating depression symptoms properly.
If left untreated, depression can interfere greatly with the development, well-being, and future health and happiness of your child. Depressive thinking even can become a lasting part of his or her personality and lead to mental disorders in adulthood. Depression can lead to eating or sleep disorders, obesity, substance abuse, and even suicide, which is the second leading cause of adolescent death after motor vehicle accidents.
From Good Kids, Bad Habits: The RealAge Guide to Raising Healthy Children by Jennifer Trachtenberg.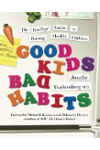 Continue Learning about Depression Treatment