Ask your doctor about Desyrel (trazodone). The antidepressant is less expensive than some of the popular sleep drugs, and it's actually one of the most popular drugs prescribed for sleep, because it's effective and nonaddictive. It works even if you're depressed, as the doses are much lower than for treating depression. One side effect: priapism (which is maintaining erections for a lot longer than you want). Amitriptyline, an older antidepressant, may also be effective, but has caused constipation in our patients.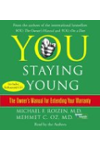 Depression and sleep have an interesting relationship. Sometimes those with depression want to stay in bed and sleep all the time. On the other hand, others find that during depression they are unable to sleep, often due to stress while trying to fall asleep. In this case, there are several possible treatments:
Consider psychotherapy for depression to help get at the root cause of the depression and insomnia.
Consider anti-depressant medication. Many of these will help reduce or alleviate the depression and in turn help with the sleeplessness.
Consider sleeping medication specifically designed to help with sleep onset or falling asleep.
Consider behavioral techniques (such as Cognitive Behavioral Therapy) to help reduce the thoughts associated with depression and sleeplessness.
Continue Learning about Living With Depression